Other Issues to Consider:
Two encyclopedia entries about Abraham Lincoln
---
Instructional Models & Practices for Developing New Literacies of Online Reading Comprehension


Coiro, J. (2009).
Promising Practices for Supporting Adolescents' Online Literacy Development.
In Karen D. Wood & William E. Blanton (Eds.). Promoting literacy with adolescent learners: Research-based practices (pp. 442-471). New York: Guilford Press.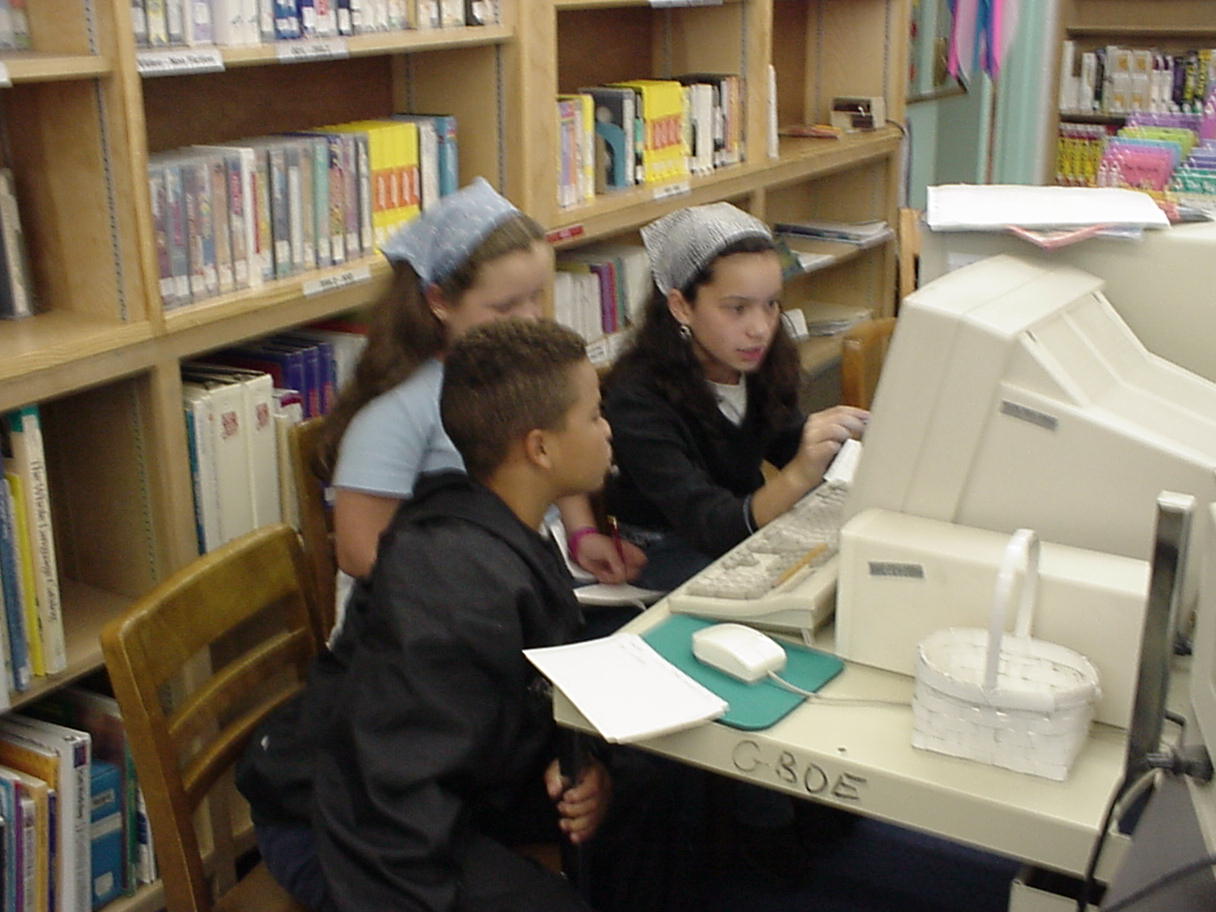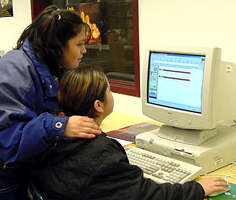 Guideline 1: The effective online literacy teacher understands and makes explicit for students the unique relationship between offline and online reading strategy use.
Encourage students to compare offline and online text features and the reading purposes they engender.
Provide explicit teacher and peer think-aloud models of effective online reading comprehension strategy use.
Embed explicit strategy lessons within curriculum-based online information challenges
Guideline 2: The effective online literacy teacher honors the literacies students bring to school from their daily lives.
Foster a classroom culture that recognizes the multiple literacies of every student
Help students connect and compare effective literacy strategies for engaging in personal and academic

Provide space for students to explore, interpret, and create multiple forms and genres of texts
Guideline 3: The effective online literacy teacher explores and clarifies expectations about new classroom roles and relationships embedded in problem-based online collaborations.
Clarify new roles and relationships for collaborating with peers
Clarify new roles and relationships between students and teachers
Guideline 4: The effective online literacy teacher allows time for students to develop important dispositions toward learning and communicating with the Internet.
Promote students' awareness of how positive dispositions can impact reading comprehension and learning on the Internet.
Design collaborative inquiry projects that naturally prompt interdisciplinary connections to 21st century life skills
Guideline 5: The effective online literacy teacher uses self-, peer-, and teacher assessments as inquiry to inform reading strategy use and classroom instruction.
Teach students how to set and monitor realistic online comprehension goals
Encourage students to share and reflect on their online reading strategy use during each phase of the inquiry process
Employ multiple alternative forms of assessment that evaluate group and individual learning processes and products
---
What specifically might classroom instruction look like?
One idea...Internet Reciprocal Teaching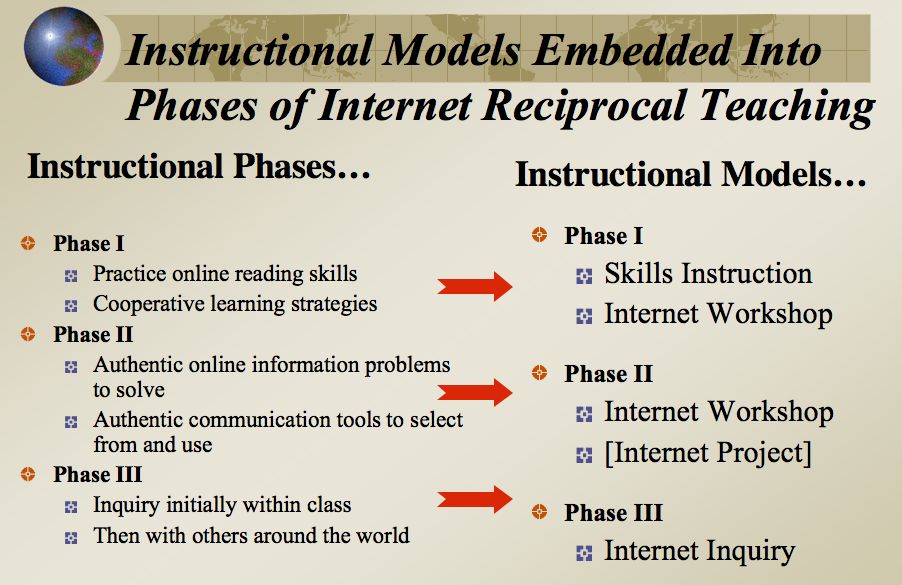 Link to handout of
TICA Checklist of Skills for
Phase 1
and
Phase 2


Internet Workshop
Locate and bookmark websites.
Develop a "curriculum-based information challenge" to solve using the sites with a partner.
Complete during the week.
Students share new insights and reading strategies in a workshop session.
Internet Project
Work with another class on a common learning activity or problem to solve
Contribute products or data to a common site and then analyze, reflect, compare, and respond
Students and teachers communicate about the topic using a range of online communication tools
Internet Inquiry
Question - The most important, least taught, element
Search - More complex with the Internet
Critical evaluation - More important with the Internet
Synthesize - We construct texts as we read online
Communicate - New tools, new skills, and new audiences
What are the potential benefits of IRT?
(this is the focus of current research by
Jill Castek
and
The New Literacies Research Team
)
Students encourage one another and work in collaborative groups
Student pose questions of interest that promote independent inquiry
Students assist teachers by providing resources and generating new and useful strategies
The process of Internet Reciprocal Teaching creates authentic purposes for learning
Collaboration takes place between online partners to share and exchange information
Students engage in collaborative writing activities using blogs and wikis, and other ICTs
Students verbalize, generate, and model strategies that can be beneficially used in new contexts.
The activities may promote a more critical stance toward information.
The activities may promote reading comprehension in conventional printed texts.
The activities may increase engagement in reading and academic work in general.
How might we measure the benefits of IRT?
See ideas as
http://www.newliteracies.uconn.edu/irt/
---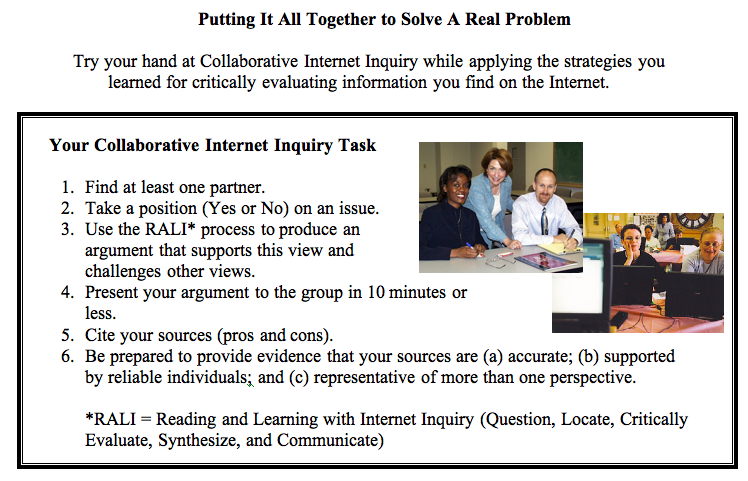 Possible issues to deal with
...
Should Children Wear Uniforms in School?
Should the Olympics Be Held in China?
Should School Recess Be Structured?
Were Japanese Internment Camps Justified?
Should Cell Phones Be Allowed in Schools?
Should Marijuana Be Legalized?
Is Pluto A Real Planet?
Does Global Warming Really Exist?
Should Animal Experimentation Be Allowed?
???? (Your Question)
Looking forward to your presentations!